posted by wisemark on Tags: no tags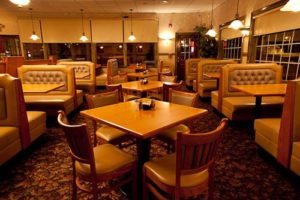 Are you sick of eating the same thing at the same exact restaurants? Give Georgina's Italian Restaurant a try. We offer a variety of food and if you're not convinced read some of our reviews below from people all over CT.
Our family decided to celebrate our Thanksgiving meal together here. This was a new experience, since we always had a very traditional gathering at home. We'll I'll tell you, we will definitely be returning next year! The food was exceptional and yes it was all hot at the same time. We had great conversation in a beautifully festive atmosphere and had a scrumptious meal… Thank-you very so much you all certainly showed that you aim to please !!!!" – Diane Steullet
"On June 14, 2014 our FRANAM Club celebrated our 75th Anniversary at Georgina's with the works. Everyone that came where welcomed at the door by the staff and made sure we followed the instructions to where we would be seated. The food was excellent and served hot with excellent portions. We were delighted that all went well. They also took care of the special need (Gluten Free) people that came to the party. We have been coming to Georgina's for our Christmas Party since 2007… Thanks for everything." – Franam, Inc.
"I gave my wife Karen a 60th Birthday party on 1/12/14. We could have had it anywhere but chose Georgina's because everyone is so friendly & helpful. They did a magnificent job, everything was wonderful, and ALL the food was delicious. There were very large portions & no complaints from my guests. The servers were very professional & none of our party had to wait for anything. (My wife said "Done in a timely manner". Everyone who attended had nothing but praise for Georgina's. If we have another party… we will certainly have it here! I give them 2 thumbs up !!!" – Robert Bruce Snyder
"My daughter and I celebrated her birthday. What a wonderful experience. The food was great. The atmosphere was friendly and warm. The waitress, Susan, was wonderful and she made the day memorable for Deb. Thank you so much. We will be back again to celebrate." – Esther Cotton
Italian Restaurants – Bolton CT, Glastonbury CT
Categories: Uncategorized